Clean Family Movies With PureFlix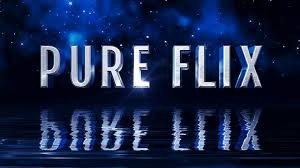 Are you a family that is looking for a way to watch more family friendly and Christian movies and shows?  Have you ever heard of Pureflix?  It is probably the most extensive online platform that allows you to stream family friendly movies to your family.  I will show you how with this Pure Flix review.
Name: Pure Flix
Website: PureFlix.com
Cost: FREE 30-day trial then $10.99/month or $99.99/year
Recommended: Yes for an extensive catalog of family-friendly & Christian movies, although it does not carry some of the most popular titles published.

What Is Pure Flix?
Pure Flix is a subscription streaming service started in 2015, similar to Netflix, that only streams films and shows that are family friendly or Christian.  It is an extension of Pure Flix Entertainment, a leading producer of Christian movies that has recently produced movies like God's Not Dead and Woodlawn.  
Their Service is competitively priced at $10.99 per month or $99.99 for an annual subscription.  Plus they have a 30-day free trial period that you can use before being billed.
Ways To Stream Pure Flix
Pure Flix is available on your computer or mobile device app.  It is also accessible on Roku, Google Chromecast, and Amazon FireTV, and Apple TV.  It will also become accessible on XBOX in late 2017.
There are no plans to make Pureflix available to stream for PlayStation or the Wii.
Pure Flix says you can stream up to six movies at once.  Their streaming quality is pretty good and very comparable to Netflix. I have not been displeased with their streaming quality.
Pure Flix Layout
Netflix is the "gold standard" in online streaming and the main competition to Pure Flix.  Also, the Pure Flix interface is very similar to Netflix but a little more difficult  to navigate.
The Pure Flix Interface.
Above is a screenshot of the various titles available to watch on Pure Flix.  When you hover the mouse over an image, Veggie Tales in this case, it comes up with a brief description and movie duration.
How Large Is The Pure Flix Catalog?
This Streaming service has the largest catalog of family friendly and Christian movies available, over 1,000 to choose from, in one place.  For the complete video catalog, please visit this PureFlix.com.  Because this streaming service is an offshoot of Pure Flix Studios, you can imagine that a lot of their productions are available.
Though the catalog is extensive, they do not have some of the most popular titles including Pure Flix's God's Not Dead.  You will also not find recent movies from Kirk Cameron or the Kendrick Brothers like Fireproof and Courageous.  You will need to look elsewhere to stream these movies, but hopefully they will be able to acquire titles like these soon.
There is a wide variety of films, tv shows, and documentaries available.  They have a wide variety of children-friendly programming available like Veggie Tales, educational series on "Heroes of the Faith" and documentaries of historical leaders, events, and locations.
I spent a semester abroad in Spain during college and enjoyed watching some of the educational films for a trip down memory lane.
There are also plenty of movies that adults will enjoy as well on movie nights.  Titles can include the sentimental The Ultimate Gift or The Hiding Place, Christmas movies, Christian comedies and actions, and tv series like The Beverly Hillbillies and Ozzie and Harriett.
*Like any streaming service, the catalog is constantly changing, so movies and shows I have previously mentioned may or may no longer be available to stream at the time of you reading this review.
Their catalog is very large and has a lot of movies that most people probably didn't know even existed, but you will know that they are all family-friendly and you do not need to worry about questionable content and ask "How is this a family film?"
 Why Shouldn't I Just Use Netflix?
I know everybody is thinking, "Why can't I just apply the parental filters on Netflix so my children can only browse certain categories?"
That is a very good question and that option might fit your needs.  The two companies do have a lot of films that overlap, but because Netflix has a larger presence in the streaming market, they do have exclusive Christian and family friendly titles.  Netflix also has more of the recent and popular titles available to stream that Pure Flix doesn't have yet.  Even with Netflix, you still need to rent a decent amount of the popular Hollywood movies on their DVD plan (you can only watch so many Julia Roberts and John Cusack films before they became famous).
A good reason to use Pure Flix instead of Netflix, is you are supporting a Christian organization.  I like to think Pure Flix is very similar to Netflix when they began their streaming service circa 2008.  Their catalog was limited but grew with time and an increased subscription rate.
You might be thinking it's weird to subscribe to a service that is only for Christian and family-friendly movies only.  Well, there are similar subscription services available.  Focus on the Family has an $8 per month plan that allows you to listen to an unlimited amount of the Adventures In Odyssey series.  So I believe Pure Flix can thrive in an environment where more and more families are seeking sources that still provide traditional values.
Whatever the reason that you may or may not be hesitant with trying out Pure Flix, keep in mind that you can try them out for 30 days for free.

My Experience With PureFlix
My personal Experience With Pure Flix
Like you, I was curious to see what titles a Christian streaming service would offer.  I have been pleased with their offerings.  Their service hasn't perfected the personalized recommendation algorithm like Netflix, yet, so they do not offer recommendations based on your previous viewing history.  So it does take a little more legwork to search for the content you are looking for, but it's not unbearable.  Remember this is similar to Netflix from 6 or 7 years ago, when streaming was still relatively new and the majority of subscribers still used the DVD subscription plan.
It is a give and take relationship with any streaming service and the available catalog.  No single service has every movie available.  For example, you cannot stream any of the Star Wars episodes on Netflix but you can rent the DVDs.
I have only had minimal playback issues where the stream will just halt abruptly and have always had good resolution.  But their service is very reliable.  It's just the two of us, so we watch on our laptop with a DSL wifi connection.
I do wish they would be able to add some old school 50's films that starred Humphrey Bogart or James Stewart for example.  But as mentioned before, no streaming service offers everything.
Why I Think You Will Like Pure Flix
Probably Pure Flix isn't for everybody.  I know some families like to own the movies they watch instead of renting or simply don't use the service enough to justify the monthly subscription rate.  Others still want the other programming that Netflix or Amazon Prime offers and are satisfied with the Faith & Family titles available to stream.
Another reason I think Pure Flix is unique, is because it is an opportunity to support Christian organizations trying to improve pop culture.  If you haven't noticed, there has been a big push recently (even among major Hollywood studios) to produce Christian films that have been successful in the theaters instead of being released on DVD-only.
Who would have thought that Netflix would have been so successful with their original programming?  It's because more and more people subscribed to their streaming service and the original programming is one reason they remain successful today.

What Will Pure Flix look Like In 5 years? Is It The Next Netflix?
For a 30-day free trial, I think it's at least worth trying to find out.  If you don't like it, just remember to cancel your account before the trial period ends.
I had the chance to speak with a PureFlix rep at a local event and he said they have gained about 10,000 subscribers in the past year!  They are growing and adding new titles all the time.  I think PureFlix is here to stay & will improve as the subscription base grows.
Thanks For Reading,
NufSedReviews.com